Found a table for my scales...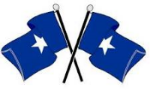 Smitty500mag
Member
Posts: 12,900
✭✭✭✭
...at Good Will. I had been thinking about building some kind of small table to set near me when I'm reloading to put my electronic scales on. I happened to find this one at Good Will for $7.50 which will save me the time and money of building something.
I've found quiet a bit of good stuff at Good Will over the years.