Lee Case Lube Made Easier To Use...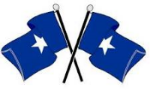 Smitty500mag
Member
Posts: 12,900
✭✭✭✭
I've been experimenting making spray case lube lately mainly because I hate putting case lube on cases one at a time. Since the lanolin in 99% Isopropyl alcohol worked in a spray bottle I thought I'd try using some Lee Sizing Lube that I had in Isopropyl alcohol also. It works.
I took a 2 ounce tube of Lee Lube and dissolved it in 8 ounces of Iso Heet which is 99% Isopropyl alcohol. You can adjust it to the thickness of your liking by adding a little more alcohol.
I still think the lanolin is a little slicker in the die but the Lee spray works and is a little drier for people that don't like the greaser feel of the lanolin.