Digital Calipers Review...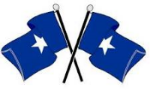 Smitty500mag
Member
Posts: 12,900
✭✭✭✭
In case anyone is looking for some digital calipers that won't break the bank, that have a large digital readout for old eyes, that are made out of stainless steel and that are accurate, I found some on Amazon for $20.99 that I like. And they came with a battery already installed.
How durable they are time will tell but out of the box they keep their zero.
I trimmed some .30-06 brass with my Lee trimmer that cuts the 06 casings to the min. dimension of 2.484" and the Lee trimmer appears to be cutting with in a couple of thousands on every case with majority of them hitting right on the number as in the photo below.
I also checked the calipers on a number of feeler gauges and they read correctly on all of them.
I ordered them late on Tuesday afternoon and they arrived this morning on Thursday less than 48 hours later so they ship fast too. And with Amazon Prime the shipping is included.
https://www.amazon.com/gp/product/B016JZFYN2/ref=oh_aui_detailpage_o00_s00?ie=UTF8&psc=1
I've been using my old dial calipers for many years but evidently they are messing up because the numbers kept getting smaller and smaller until I need glasses and a magnifying glass just to read them now. [:)]