DANG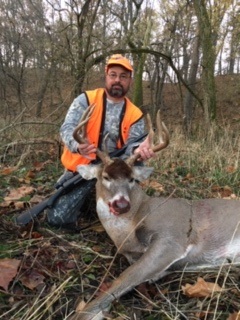 Chief Shaway
Member, Moderator
Posts: 5,938
******
Had a nice doe come in on me tonight. She was busy chewing on some leaves. I got stood up and locked my release on. She stood there for over 5 minutes. She finally made her way a little closer. When she got to 20 I drew back. She had been within 35 yards for over 7 minutes. My heart had been going at it for WAY too long.
I know for some stupid reason I dropped my bow to see the hit that never hit.[;)]
She jumped back and just stood there. So I grabbed another arrow and shot again. Unfortunately I didn't learn from my first go around and shot under her again.[:(]
Playing it thru my mind I know I dropped my bow both times to see the hit for some reason.
Just frustrates me to know I missed a chip shot but am VERY thankful that I screwed up good enough to miss completely.
Just got done cleaning the dirt out of my heads.[:D]
I've had this bow for 4 years. First miss with it. Must be time for a new one. [:D]
New day tomorrow.