Hunt in MN update
dcso3009
Member
Posts: 2,350
✭✭✭✭✭
It has been a good season for me in SE MN but I still have not sent an arrow.
I'm trophy hinting this year. My wife shot an elk with her rifle in October, so the freezer is pretty much full.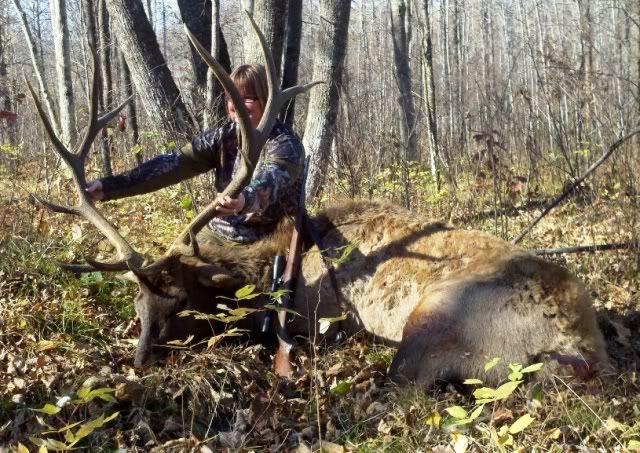 I have been hunting the 40 acre property of our Rochester Archery Club for the month of November. I've had many days so far this month in the tree. Never sat without a deer in bow range. Some days better than others, but not a bad day yet.
My best day in the tree was Friday. 19 deer past my tree in bow range. Only one decent buck, but that was on a walk from one stand I sat from sunrise to 1:00 to my climber I sat in for the evening. Just did not get an arrow off. It was a longer shot, so I wanted to take the time to range it. That took just enough time that he walked off as I was drawing.
Saturday I had a small doe feeding at 22 yards, then walked up to 4.5 yards, and back to feeding at 20. 15 minutes to go in shooting hours. It was real tempting to send an arrow and watch the lighted nock disappear, but just don't need the meat, and no one I know is looking for a deer. At least not until after the gun season that ends the end of this month.
I go to WI on Thursday for the gun season there. More trophy hunting, but more of a family tradition. I still far prefer bow hunting, but my rifle needs to get out too. Too many hobbies? Never.
Then in December the late bow season is open, but I hope to be fishing on the ice by then. We have our first ice trip planned on December 8th to Lake of the Woods- Canadian border & walleye capitol of the world... or so they say.