Turkey?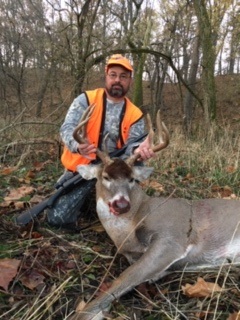 Chief Shaway
Member, Moderator
Posts: 5,877
******
Well, I'm guessing that everyone had the same bad luck that I had turkey hunting or there would be new topics and pics.
My last day, I had turkeys roosted at 75 yards at sunup and then a velvet young buck at 10 yards. After some eyeballing there was some foot stomping. Then the dreaded blow. I could do nothing. I could see the tom in the tree. The buck finally left. 10 minutes later who do you think showed up? Back to eyeballing, stomping and blowing.
I wasn't really suprised when the bird turned on the limb and flew the other direction. [:D]
Chased another tom to a hill. Set up and called. He answered. Called again and nothing. Couple minutes later a red fox comes from where I heard the bird. Had him at 15 yards.
If the birds would have been as close as the deer and fox I'd be a lot happier but all in all good days in the woods.