In order to participate in the GunBroker Member forums, you must be logged in with your GunBroker.com account. Click the sign-in button at the top right of the forums page to get connected.
My Nemisis Strikes Again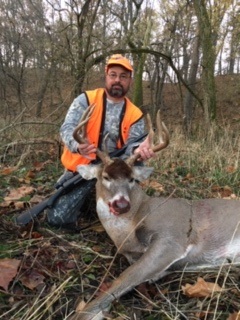 Chief Shaway
Member, Moderator
Posts: 6,111
******
At one of the places I hunt, we have 3 stands. SE, SW, and NW. Last year while in the SE stand, a group of triplets came up the hill and started feeding. A short time later the mom came up the hill and the first thing she did was check the stand. They'd mill around but she would always look at the stand. She did this on 3 occasions. I noticed that she had a bobbed tail.
No matter which stand you sit in, she is always on alert.
Last night, I was in the NW and my buddy was in the SW. We were giving it one last hunt before season ends today.
This years triplets were the first to enter the field. Then came "Bobbie". They entered between the SE and SW stands. They fed out into the field and looked like they would either feed towards me or my buddy. About ten minutes in, she perked up, collected her young and left. She didn't appear to be in my buddy's wind and no way it was me. She just has a sense about her that only a mature doe can have.
Last year one guy had her during gun season but didn't shoot her.
She is starting to make it personal now. [:D]
At least we have something to look forward to next year.