Getting an Early Jump on Things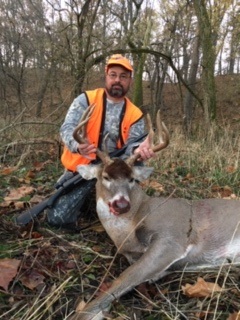 Chief Shaway
Member, Moderator
Posts: 5,891
******
Nice day last Saturday.
I reset 2 buddy stands. Replaced the straps on one of them and put on a brown canvas skirt on both of them. It was an old tarp that was used as half a floor in our old Tepee.
Also, picked up a used and abused tripod stand.
I had to do some welding on it where water had gotten in it and had frozen and split some of it while it was on the ground.
Put a coat of paint on it, new bolts and nuts and the above mentioned canvas on it.
I think it will be a nice added addition to my stands. There are just some places where I can not put a tree stand.
It will be great for gun season but I'm pretty sure I can shoot a bow out of it as well.