In order to participate in the GunBroker Member forums, you must be logged in with your GunBroker.com account. Click the sign-in button at the top right of the forums page to get connected.
The next hottest , fastest smokepole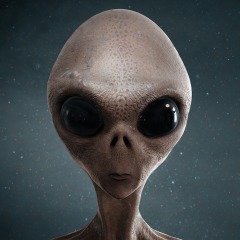 roswellnative
Member
Posts: 9,920
✭✭✭
This is interesting as it uses a case with a large rifle primer, to touch off the charge of , up to 200 gr. Quite impressive ballistics.
http://www.GunBroker.com/Auction/ViewItem.aspx?Item=462120154
Not my sale just a look at the future of our sport.
Remington Model 700 LSS Ultimate Muzzleloader... The only muzzleloader that you must use an FFL to receive... 26" Barrel, .50 Cal - Number 86950 - New in Box. Synthetic Stock, Fluted SS Barrel, UltimateT Ignition System, Hard Carry Case, Bullets, primers and everything ready to shoot. AMAZING!!! The Remingtonr 700 Ultimate LSS Muzzleloader is Remington's only muzzleloader, but that doesn't stop Remington from packing this gun with the best features. This rifle offers a higher level of performance and accuracy than any other muzzleloader on the market. Remington designed the 700 LSS Ultimate Muzzleloader exclusively to be the first muzzleloader to reach 300 yards and possibly beyond. The Remington adjustable X-Mark ProT trigger, laminate gray wood stock, and floor plate are features usually found on centerfire rifles, but Remington has integrated them into this exceptional bolt-action muzzleloader. This rifle features the UltimateT Ignition System, which until now, has not been available on any mass-produced muzzleloader. Remington adapted this technology to work with their timeless 700-bolt action. Instead of a musket cap or shotgun primer, the LSS Ultimate Muzzleloader uses a primed centerfire magnum rifle casing, which mounts to the breech plug through the 700-bolt action. Loading the primer is almost identical to loading a Remington 700 centerfire rifle. The primer and casing seat against the breech plug in an innovative way to produce a hotter, more direct powder burn, allowing this muzzleloader to efficiently burn up to 200 grains of powder. The Remington 700 Ultimate Muzzleloader is quick and easy to clean with its stainless steel, satin-finished barrel. As a bonus, the UltimateT Ignition System allows the rifle to be cleaned without removing the breech plug. When cleaning the barrel, simply rotate the ramrod and patch to clean the face of the breech plug. ** Please note we use stock pictures that is a representation of the item and may not be the exact picture due to manufacturers design change or simple a general picture or group picture with the item in it. Please refer to the written description. For instance the scope doesn't come with the gun. It has a beautiful adjustable peep sight...
Although always described as a cowboy, Roswellnative generally acts as a righter of wrongs or bodyguard of some sort, where he excels thanks to his resourcefulness and incredible gun prowesses.