In order to participate in the GunBroker Member forums, you must be logged in with your GunBroker.com account. Click the sign-in button at the top right of the forums page to get connected.
Lyman Mustang Range report w/pic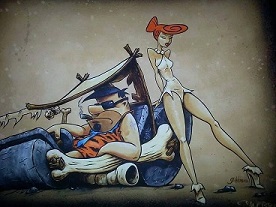 DONDALINGER
Member
Posts: 1,539
✭✭✭
I bought the Lyman inline I had inquired about a few weeks back. I took it to the range and sighted it in. It turned out some decent groups at 100 yards. The load I finally settled on is 80 gr. of 777 using the 777 primers. I tried some 240 gr. .44 mag bullets using Hornady sabots, but the grouping was poor (I have owned 4 muzzleloaders and have never had good, consistent accuracy using sabots). This gun prefers conicals for sure. It grouped the Maxiballs better than the Maxihunters. I have a fixed power 4X44 scope with Millet angle-locs. It has a 3 pound trigger from the factory, but has some creep before it breaks. The wood is nice (even though the "Ultra Grain" is actually a fake woodgrain). The metal fit and finish is very good and the lock up is tight. I have shot the gun 40 times and experienced no misfires or problems of any kind. The magnetized breech plug is a nice feature. Clean up was about average. Overall, I really like this gun. I got it at Midway for $329 after shipping. I would definitely reccomend it. Here is a 6 shot group at 100 yards. The first shot was high and a little to the right. I fired another w/o making any adjustments just to see the grouping. Then I went down about 8 clicks and left 3 then fired 4 more shots. Not too bad of a group. I'm sure I can tighten the groups if I experimented with different load combinations.