Powder Horns PIC Heavy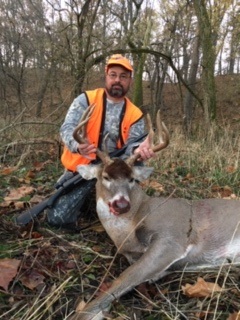 Chief Shaway
Member, Moderator
Posts: 5,940
******
The talk of 4F powder and horns got me thinking. Not wanting to hijack the thread.... here they are.
This is not a set of three. The medium sized one is the original along with the smaller priming horn. it had seen better days and I had to put him into retirement. He was proudly worn by Tecumseh in his death scene in the Frontier series on The History Channel.
[img][/img]
Here he is by himself.
[img][/img]
The new set. These were made for me by a dear camping buddy.
[img][/img]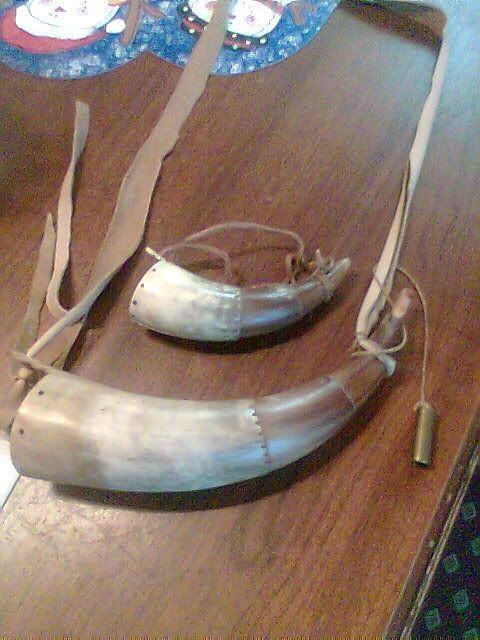 They called me Johnboy Walnut when I was younger. That is a cross-cut of a walnut hull. The original horn set is 25 years old.
[img][/img]
Small priming horn made by a friend in Ky.
[img][/img]
Various other horns I have. The one I tried doing some scratching on. Doubt it will show up, camera phone.
[img][/img]
And last but not least, the most important horn a guy can have.
RUMHORN.[:D]
[img][/img]