In order to participate in the GunBroker Member forums, you must be logged in with your GunBroker.com account. Click the sign-in button at the top right of the forums page to get connected.
Started wearing a tiny bit of makeup.....the reaction from my son is princess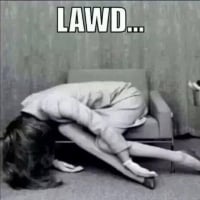 Locust Fork
Member
Posts: 31,459
✭✭✭✭
I went with my middle child to get our toes done. It's a yearly event when the sandals come out. While we were waiting our turn we popped over to the department store to look around. The sales lady asked if we needed help and I asked Karen if she needed any makeup while we were there. (She adores playing with makeup.). She said I should get something and she couldn't remember the last time she saw me wearing anything.
I declined letting them come at my face with every product on the counters.....but said I WOULD buy an eyeliner and mascara....nothing jet black or crazy colors, just something to get a little definition going. I promised Karen I'd get back in the habit of "getting ready" and I have. It's amazing how fast people notice such a little change. A couple double takes...and a mention that I looked nice from Larry was all that happened.
And then my son showed up.....
I was taking a pile of boxes to the burn area in our field and he stopped....looked....and stared. He started to say something and stopped himself. It was like I had gone and gotten a neck tattoo. Later, after I washed my face, he said...."there are wipes you use to get that off". I told him next time he is buying them to get me some too. He just smiled back.