In order to participate in the GunBroker Member forums, you must be logged in with your GunBroker.com account. Click the sign-in button at the top right of the forums page to get connected.
A ruling on gun serial number requirements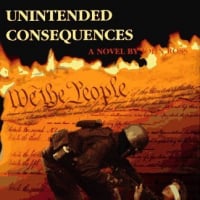 Mr. Perfect
Member, Moderator
Posts: 65,062
******
This is pretty good news for 2A advocates. We have a district court ruling coming out of the state of West Virginia (US v. Price) which shoots down the requirement from USC 922(k) that firearms must bear a serial number. You can read the pertinent part of the ruling here (with some commentary sprinkled in at the end).
And here is a link to the full decision:
Likely the US will appeal this decision. It's gonna get interesting because this judge based a good portion of his opinion on Gorsuch's ruling in New York State Rifle & Pistol Association, Inc. v. Bruen, (which reminds me, we need to get that SCOTUS decision pinned in this forum.
Some will die in hot pursuit
And fiery auto crashes
Some will die in hot pursuit
While sifting through my ashes
Some will fall in love with life
And drink it from a fountain
That is pouring like an avalanche
Coming down the mountain