Gangs and Guns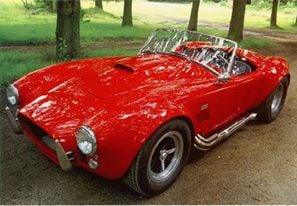 RugerNiner
Member
Posts: 12,623
✭✭✭
Call me paranoid, but I think this could be the beginning of the Media Bliss on the AWB ending in less then 4 months. This is on ABC Tuesday at 10:00pm EDST.
The TV Guide actually list the name of the Program as "The LAPD confronts Gangs and Guns".
Should I wear my Tin Foil Hat or do others see it too?
(I hate when I have to Edit my Post to add ONE LETTER to a word because of not rereading my Work).
Peter Jennings Reporting
LAPD
60 mins.
The journalist spends a year with police on the streets of Los Angeles and witnesses the gang-related violence that poses a daily threat to the Southeast section of the city. Included: interviews with Chief William J. Bratton, community activists, residents and officers in gang units.
Remember...Terrorist are attacking Civilians; Not the Government. Protect Yourself!
http://www.awbansunset.com/

Keep your Powder dry and your Musket well oiled.
NRA Lifetime Benefactor Member.