Harbor Freight Ammo Boxes...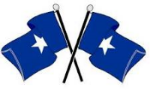 Smitty500mag
Member
Posts: 12,892
✭✭✭✭
In case anyone is interested Harbor Freight has some el cheapo Bunker Hill plastic ammo boxes for $4.99 each with one of their coupons. There's a limit of 8 per coupon.
They seem to be made pretty well. I bought 8 of them but I need about 30 more. I'm going to eventually get my ammo in some kind of order. I've got it in cardboard boxes and in cabinets and on shelves I can't find what I'm looking for half the time.
Here is the coupon that's good until 2/28/17.
http://www.hfqpdb.com/coupons/507_ITEM_AMMO_BOX_1483645952.1643.JPG