In order to participate in the GunBroker Member forums, you must be logged in with your GunBroker.com account. Click the sign-in button at the top right of the forums page to get connected.
Just got back from Missouri....collection pick up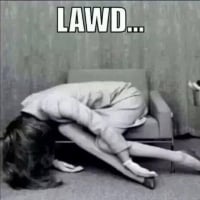 Locust Fork
Member
Posts: 30,939
✭✭✭✭
I spent Thursday driving up....after picking up the Traverse from the shop and getting pictures of three last guns that had to get listed that day.

I couldn't sleep that night for anything. I saw the alarm clock say 2:30....4:15....5:00...5:25......that freaking clock was set to the wrong time too!!! I had it set for 9am because I was meeting the guy after 10. I get up...turn everything on....start getting ready and that is when I realize it is only 8am. I was so mad.....and tired!

The drive both ways was nice....no craziness....mostly surrounded by big trucks and we were all going 80 most of the way. I named my Navigation Helen. Helen kept interrupting the good songs on the radio to tell me stupid mess like..."stay on the current road" whenever I passed any major exit or intersection.

When you start talking back to your Nav you know you have been in the car a long time.

"I freaking know Helen....unless you tell me to turn I'm going to stay on the same road!"