Mandatory program 'treats' politically incorrect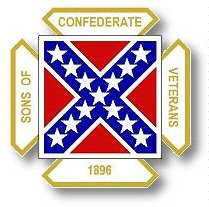 kimi
Member
Posts: 44,624
✭✭✭
One of the goals of the Civil Rights Movement seems to be similar to Barack Obama's church, if I remember correctly, is to move the diversity programs into nursery schools so they can begin treatment of children at an earlier age. To go beyond this would require treatment of humans in the womb. Does the school your child attend have an active diversity program in it? If so you might want to squash it immediately if not sooner, or move your children to a school where they will not be treated as a racist that needs their mind altered with genuine racist treatment to become politically correct thinkers.
BRAVE NEW SCHOOLS
University to students: 'All whites are racist'
Mandatory program 'treats' politically incorrect attitudes
Posted: October 30, 2007
9:35 p.m. Eastern
By Bob Unruh
c 2007 WorldNetDaily.com
University of Delaware President Patrick Harker
A mandatory University of Delaware program requires residence hall students to acknowledge that "all whites are racist" and offers them "treatment" for any incorrect attitudes regarding class, gender, religion, culture or sexuality they might hold upon entering the school, according to a civil rights group.
"Somehow, the University of Delaware seems terrifyingly unaware that a state-sponsored institution of higher education in the United States does not have the legal right to engage in a program of systematic thought reform. The First Amendment protects the right to freedom of conscience - the right to keep our innermost thoughts free from governmental intrusion. It also protects the right to be free from compelled speech," said a letter from Samantha Harris, director of legal and public advocacy for The Foundation for Individual Rights in Education to university President Patrick Harker.
The organization cited excerpts from the university's Office of Residence Life Diversity Education Training documents, including the statement:
"A RACIST: A racist is one who is both privileged and socialized on the basis of race by a white supremacist (racist) system. 'The term applies to all white people (i.e., people of European descent) living in the United States, regardless of class, gender, religion, culture or sexuality. By this definition, people of color cannot be racists, because as peoples within the U.S. system, they do not have the power to back up their prejudices, hostilities, or acts of discrimination..'"
The education program also notes that "reverse racism" is "a term created and used by white people to deny their white privilege." And "a non-racist" is called "a non-term," because, the program explains, "The term was created by whites to deny responsibility for systemic racism, to maintain an aura of innocence in the face of racial oppression, and to shift the responsibility for that oppression from whites to people of color (called 'blaming the victim')."
The "education" regarding racism is just one of the subjects that students are required to adopt as part of their University of Delaware experience, too, FIRE noted.
The "shocking program of ideological reeducation," which the school itself defines as a "treatment" for students' incorrect attitudes and beliefs, is nothing less than "Orwellian," FIRE said.
Continued at this link:
http://www.worldnetdaily.com/news/article.asp?ARTICLE_ID=58426
What's next?