HILARIOUS non paying bidder.....San Fran CA buyer barring Alabama sales HA HA HA HA HA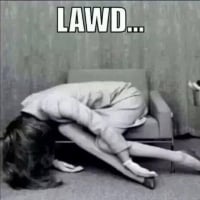 Locust Fork
Member, Moderator
Posts: 29,934
******
I proceeded to the second step of the non paying bidder process today on a transaction someone failed to complete. I got an email today from them which has made my day its SO funny.


I let you know previously this was a mistaken bid and that I would pay the restocking fee. Instead you file non payment, so apparently my effort to make things right were meaningless to you. Again I am willing to pay a reasonable restock fee but beyond that I don't know what to do to appease.
My company can't do business with you/your state (against policy).
So tell me what the restock fee, (should be no more than 10%) and I will pay that. Otherwise I will have to accept the no payment complaint and live with that.



Ha ha ha ha ha!!!! He lives where they openly poop in the streets, but cannot do business with someone in Alabama because of his "company policy".......and has the nerve to think he is in a position to say what a "fair" restocking fee would be if I were silly enough to agree to that mess.

Bless his heart.