In order to participate in the GunBroker Member forums, you must be logged in with your GunBroker.com account. Click the sign-in button at the top right of the forums page to get connected.
Why is Gun Control Trumping The 2nd Admendment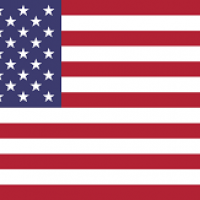 serf
Member
Posts: 9,218
✭✭✭✭
Is it white Supremacy? Nationalist? Then what ? No one can pin down the main cause for it so convoluted and it never will be explained other then all mankind are created equal but some are unable to cope with the moral conceptions that public/private murder is not legal and the ability to kill or murder should fall on man's governments.
But wait Man's Governments have killed more people than any other institution in History so it must be a spiritual reason why mankind is killing itself? Just because your local leader can defend you in your country now, does not mean another leader in some other country will not come and kill you anyway!
The United Nations will be the answer soon after The American's lose all their gun rights but I think in the end it will fail also. Our Forefathers warn us about many things but somehow I think our Republic Democracy didn't follow their moral teachings or had the wisdom to discern what is right and what is wrong. Be gentle as a dove and wise as a serpent is the only advice I can give. Here is a study guide
https://en.wikipedia.org/wiki/Moral_turpitude
serf