Busy busy busy....I now own an enclosed trailer....what to put on it to help deter thieves???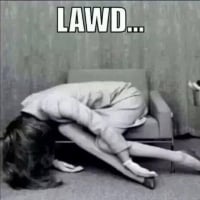 Locust Fork
Member, Moderator
Posts: 29,934
******
I called around and never found exactly what I wanted. We were interested in a 5x8' trailer with pointed front (to help with gas mileage). I found that size trailer, well built with rock guard, tie downs already inside, but it was square instead of having the pointed nose. We called and found a 5x12' trailer in stock at a nearby place with a ramp back door, no side door, and rock guard for about $1000 less than the other one was priced.
I'll NEVER pull this thing myself, so I let the person who will be pulling it make all the decisions on what we got. I just provided the debit card. You guys do not want me to handle chainsaws or trailers....stop me if you think either of these is about to happen.
Now, I've been told we need to order magnetic signs that say MANURE on them to help keep sticky fingers from looking at it like it might have treasure inside.