In order to participate in the GunBroker Member forums, you must be logged in with your GunBroker.com account. Click the sign-in button at the top right of the forums page to get connected.
Little info-help casting bullets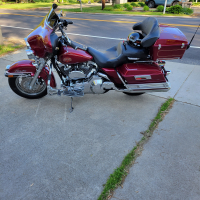 Oakie
Member
Posts: 40,503
✭✭✭✭
So today I started casting some 250 grain 38-55 bullets. I have a brand new Lee molds, and was using wheel weights. I also added (bullet wax)? to the pot, in a small amount. No steel or tin . I checked each wheel weight before I started melting them. No pure lead either.
Here is my question/info that I need. The weight of each bullet is varying. I got anywhere from 248 to 252 grains. Some are dead on and some are within a .5 grains. Am I doing something wrong???? Why the different weights. I made sure the mold was clean of debris each time and my pour was consistent. If I felt I did something wrong or if the bullet didn't come out just perfect, It went back in the pot.
I'm not looking to get it perfect, just within a certain tolerance. Strictly hunting ammo. Not for competition or anything like that. Just want decent groups out to 200 yards.
Should I really be worrying about a grain or two???? What say you