In order to participate in the GunBroker Member forums, you must be logged in with your GunBroker.com account. Click the sign-in button at the top right of the forums page to get connected.
I don't know what this stuff is....but they should build bunkers out of it. My nail salon saga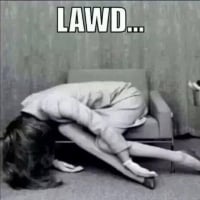 Locust Fork
Member
Posts: 30,900
✭✭✭✭
I don't know what came over me to allow this nonsense to begin, but I'm stuck in a loop of never ending nail salon visits now.
I'm all about a good pedicure. Sitting in that massage chair, the hot bubbly water soaking my feet and the hour long massage with lotion, painting your toes with some super girly color and topping it off with a hot rock massage followed by a parafin wax bag over each foot that is peeled away to reveal what looks like somoene elses feet at the end of the visit.....its pure bliss!!!! I suggest ALL of you do this and if you try it you'll be back again and again.
The fingernails are a different story. Its not my cup of tea to have nails that you have to be careful with or you might mess them up, so I just skip that part. I also cannot handle the eyebrows....lashes or other midevil things they've come up with to torture women.
There are days the only thing about me that shows I'm a woman is my attitude and my toes.
They sold me on the "powder" with gel nails one time I was in there.....and its caused me to have to come back twice so far. It doen't come off. You CANNOT soak your nails in anything that will touch it. This stuff has to be ground off with a dremel tool. It will start to grow out with your nails and looks ridiculous after some time. It also starts to come up from the back part of your nail....so you have a little snagging device that will catch on your hair, sweater, whatever you run your fingers across.
I'm telling you guys.....those tiny Asian ladies are smart. They tell you things like "you deserve it" and lull you into a transe with hot rocks and lotion....next thing you know you're trapped with some solution being slathered on your nails that only they can deal with.
I'm already picking out my next color.