In order to participate in the GunBroker Member forums, you must be logged in with your GunBroker.com account. Click the sign-in button at the top right of the forums page to get connected.
Military Question.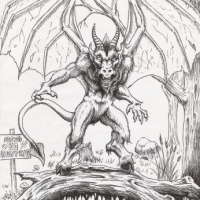 Oakie
Member
Posts: 39,048
✭✭✭✭
What is your opinion. On this date, in 1977, Jimmy Carter, Pardoned all the draft dodgers from the Vietnam war. Some men were scared and some didn't feel right about the war. I myself, never served in the military. I went from HS, to being married in two weeks, and then on to college.
If I was drafted, I know I would have went and enlisted in the Marine Corp, or Navy right away. I think the draft ended the year I graduated HS, 1981. Not sure.
Having said this, I'm not sure how I personally feel about the draft dodgers. I don't consider them cowards, Just men with a fear of dying for something they didn't believe in, or strong religious beliefs. Some of you were drafted or enlisted, and served our country proudly. Would you stand up for your friend, neighbor, or family member, that refused to serve on these basis???? Do you feel that you served, to protect their rights as Americans????
God bless you all and please don't let this become an argument. Thank you all for your HONEST answer. Oakie