In order to participate in the GunBroker Member forums, you must be logged in with your GunBroker.com account. Click the sign-in button at the top right of the forums page to get connected.
Anyone else ever make this musical connection?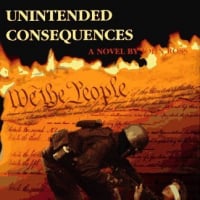 Mr. Perfect
Member, Moderator
Posts: 64,423
******
I was listening to the uber-popular Led Zeppelin song "Hey, Hey, What can I do?", a B-side released opposite "Immigrant Song" back in 1970.
Every time I hear it, I can't help but sing "signs signs everywhere a sign" during the guitar riff. That, of course is a repeated lyric in the song "Signs" done by the barely known band Five Man Electrical Band recorded in 1970 and released in 1971.
It's a bit forced to put that lyric in there rhythmically, but my mind just does it. Anyone else do that?
Listening to the two songs back to back, there's barely any similarity at all.
Some will die in hot pursuit
And fiery auto crashes
Some will die in hot pursuit
While sifting through my ashes
Some will fall in love with life
And drink it from a fountain
That is pouring like an avalanche
Coming down the mountain