In order to participate in the GunBroker Member forums, you must be logged in with your GunBroker.com account. Click the sign-in button at the top right of the forums page to get connected.
It certainly looks like we are on the brink of war.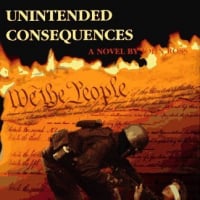 Mr. Perfect
Member, Moderator
Posts: 64,745
******
I know the current administration is hell bent on destroying this nation from within, but I hadn't quite calculated that they would think the destruction is going so slowly that they need to get us entangled in a war with a nuclear power.
We just authorized sending tanks to Ukraine.
There is no way Russia sees this move as anything but an act of war (they're already retaliating in Ukraine). I'm sure in their mind, financing and small arms aid up to this point was borderline. And now Ukraine is renewing their ask for air support as well. I have few doubts we will provide it. Lots of articles here, all supporting these thoughts. Read through them as you have time. It does not look promising.
Some will die in hot pursuit
And fiery auto crashes
Some will die in hot pursuit
While sifting through my ashes
Some will fall in love with life
And drink it from a fountain
That is pouring like an avalanche
Coming down the mountain