In order to participate in the GunBroker Member forums, you must be logged in with your GunBroker.com account. Click the sign-in button at the top right of the forums page to get connected.
Trump's CNN Town Hall performance.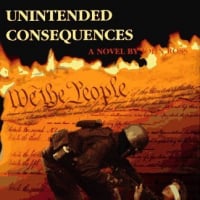 Mr. Perfect
Member, Moderator
Posts: 65,077
******
Well, by now I am sure that most of you are aware that someone who looked like they could be a Dylan Mulvaney stand-in named Kaitlyn Collins tried their best to entrap and humiliate Trump during a town hall. And instead what happened is it made Trump look really likeable and good, and with an audience that I wouldn't have expected to throw so much support his way, but did at just about every turn.
Probably the highlight, was when he pulled out the receipts regarding Jan 6th tweets showing how he told his supporters to be peaceful, totally bamboozling and destroying the narrative of the CNN host of questionable gender.
As you folks know, I am not the most ardent Trump supporter, but damn if he didn't come out of that looking like a winner.
ETA:
And probably... no... UNDOUBTEDLY... the best part about the whole thing is the spinning heads of the libtards at the AUDACITY of CNN to host such an event, let alone how good it all made Trump look. Their screeching has reached entirely new heights. LMAO.
Some will die in hot pursuit
And fiery auto crashes
Some will die in hot pursuit
While sifting through my ashes
Some will fall in love with life
And drink it from a fountain
That is pouring like an avalanche
Coming down the mountain