In order to participate in the GunBroker Member forums, you must be logged in with your GunBroker.com account. Click the sign-in button at the top right of the forums page to get connected.
Doest 2A Protect Ordnance (part 2)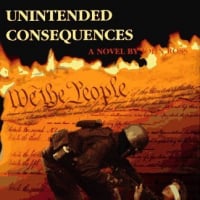 Mr. Perfect
Member, Moderator
Posts: 65,596
******
For reference, Part 1 is here:
Comments added to that old thread are welcome.
On reflecting on this topic more, recently, I recall a couple of things said there that have shaped my opinion on the topic significantly in recent days.
1) Surely the framers could have mentioned either or both, but they chose "arms". It could be argued that in choosing "arms" they meant to encompass both, but we have to look to external sources to glean that. (said by me)
2) A militia is generally an army or some other fighting organization... If expected to preform as a military unit, what "arms" do the military use? (said by @pickenup )
I want to address #1 first. We do not, in fact, need to look to external sources as I had postulated. Amendment 9 is all we need. "The enumeration in the Constitution, of certain rights, shall not be construed to deny or disparage others retained by the people."
We can't lose focus on the fact the founders were acknowledging certain preexisting rights, and enumerated a short list of those they felt were a) vulnerable and b) of utmost importance to protect. The fact they COULD have listed "keeping and bearing ordnance" as a protected right (even as a part of the 2nd amendment), but didn't shouldn't be any indication they didn't think there was no right to it. And in light of point 2 above, we can easily discern the founders not only envisioned the citizens keeping and bearing ordnance, they would have preferred it. Certainly they would want the citizen army to be capable of defending foreign invaders, even if ultimately they really didn't want any sort of uprising (insurrection?) they couldn't squelch. Would any of them been upset if a citizen had brought a tank from his personal arsenal to the battle? That's really hard to envision.
Some will die in hot pursuit
And fiery auto crashes
Some will die in hot pursuit
While sifting through my ashes
Some will fall in love with life
And drink it from a fountain
That is pouring like an avalanche
Coming down the mountain