In order to participate in the GunBroker Member forums, you must be logged in with your GunBroker.com account. Click the sign-in button at the top right of the forums page to get connected.
This pretty much sums it up...........C&P
Comengetit
Member
Posts: 1,170
✭✭✭✭✭
I gotta' tell yah, this whole second amendment thing is going to come to a head and it's going to be soon. The Supreme Court can't put it off forever, it won't be allowed. The educated are starting to understand what we've been saying for quite a while now; the second amendment was put into place so as the populous is armed and always a reminder to big government that turning the corner to tyranny is not an option, unless, of course, you have a death wish. That every able bodied male (women also make up the militia) shall own a firearm to meet these ends and that no portion of said militia shall be under government control. Hell even the military is subserviant to the citizenry.
However, it is quite obvious that the Govt. is far more adept than originally anticipated by the framers, they have found loopholes and ways to circumvent all documents. Thus allowing themselves to run free over the public with little or no fear of armed challenge. They see to it that there can never be an army well organized enough to overthrow this Govt.by showing us, by example. Remember Ruby Ridge, Waco, and Kent State for these men who fired on the innocent victims believed they were in the right to do so. How is it that a man can think this righteous? By being in govt. for years they are taught that we, the public, are the enemy. Guess what, they may just get their wish, or worse, a friggin' nightmare come true. Seventy million pissed off Americans, with guns, looking to get an answer for the wrongdoings that have occurred at this govt.'s hands over the past 145 years.
C&P:
Tortured interpretations of the Second amendment cannot change the fact that both the letter of the amendment itself and the legislative history conclusively show that the Founders intended ordinary citizens to be armed. The notion that the Second amendment confers rights only upon organized state-run militias is preposterous; the amendment is meaningless unless it protects the gun rights of individuals. Georgetown University professor Robert Levy recently offered this simple explanation:
"Suppose the Second amendment said `A well-educated electorate being necessary for self-governance in a free state, the right of the people to keep and read books shall not be infringed.' Is there anyone who would suggest that means only registered voters have a right to read?"
Well stated, now if we could just get ONE DAMN ATTORNEY worth a rats *, we could defeat this Fascist government.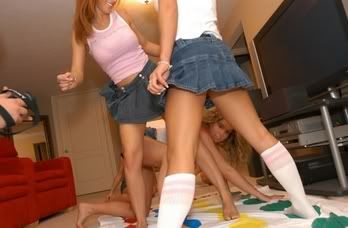 There are two kinds of people in this World.....Those that lead....And those that get the hell out of the way....GUT CHECK!...Which one are you?