In order to participate in the GunBroker Member forums, you must be logged in with your GunBroker.com account. Click the sign-in button at the top right of the forums page to get connected.
Lee 4 Hole Turret Parts...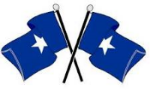 Smitty500mag
Member
Posts: 13,609
✭✭✭✭
I just broke the primer assembly thingy for small primers on my Lee 4 hole turret press. I accidentally knocked it off of the top shelf in the cabinet and it hit right on the little hook portion and broke it off.
So I went to Lee's web site to order a replacement plus some extra's, 5 of them in all, 3 small and 2 large.
I was surprised to find that for all 5 of them the only charge was for shipping, a total of $8.19.
They've always had good customer service. I once stripped the threads out of one of my powder measures and they sent me one free that included shipping charges.
That's the only 2 things that I've had any need of parts for since I purchased my 4 hole turret press back when they first came out about 30 plus years ago.
SKU Product Item price Quantity Total Weight
BP2889A P ARM ASSM SMALL $0.00 3 $0.00 0.13 lbs
BP2889B P ARM ASSM LARGE $0.00 2 $0.00 0.13 lbs
Subtotal: $0.00
Shipping cost: $8.19
Total: $8.19 0.65 lbs