Home brew case lube that works...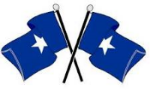 Smitty500mag
Member
Posts: 12,900
✭✭✭✭
In case anyone is interested I found a recipe for some case lube using liquid lanolin and 99% isopropyl alcohol that works really well and it's cheap and there's no toxic liquids in it.
I mixed it up using one ounce of lanolin to 12 ounces of alcohol in a plastic spray bottle that I had laying around. I put the one ounce of lanolin in a shot glass and stuck it in the microwave oven for a few seconds to heat it up so it would mix easier. I put the bottle of alcohol in a bowl of hot water and let it set for a while to warm it up too.
I couldn't find any lanolin at the pharmacies near me so I ordered it on Amazon. A 4 ounce bottle cost me $9.03. The cheapest isopropyl alcohol I found was the Iso HEET in the red bottle that you can get at an auto parts store or at Walmart in the auto department for $1.97 for a 12 ounce bottle. It's 99% isopropyl alcohol, just not medical grade. Regular rubbing alcohol is around 96% which the rest is water.
I put my cases in a one gallon Zip-Lock bag and give them a few sprays of the mixture and rolled them around in it and dumped them on a towel on my work bench for a few minutes to let the alcohol dry and it left a nice film of lanolin on the cases that worked in my sizing die really well.
And as a bonus if you have rough dry hands the lanolin works good on them too.
[/url]