Infection question.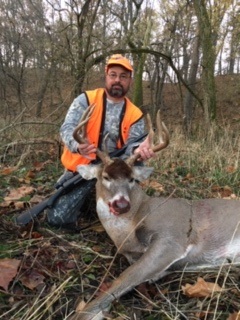 Chief Shaway
Member, Moderator
Posts: 5,935
******
I saw a doe open morning, Oct 1. She had already found a bowhunter because she had an arrow sticking out of the top of her back. Right in the loin. Probably only about 2 inches of arrow in.
I saw her last weekend when I shot my buck and again last night she was feeding 75 yards from me.
I'm thinking shoot her if I have the chance cause even though she's made it over a month it can't feel good having a broadhead in ya, but I'm giving all of the meat being infected a 50/50 chance.
Gotta a chance of just the area of the wound being infected but infections do travel the blood stream.
Hate to shoot on just to leave it but don't me or my family getting sick either.
Your opinions are welcome and appreciated.