In order to participate in the GunBroker Member forums, you must be logged in with your GunBroker.com account. Click the sign-in button at the top right of the forums page to get connected.
Imagine: grown men afraid of ice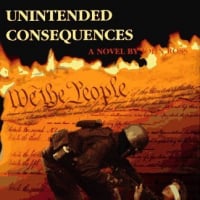 Mr. Perfect
Member, Moderator
Posts: 65,083
******
Not going to mention the specific company, but I am currently dealing with a garage door company to get some doors installed on my shop.
Now, I guess proper perspective is in order here: I spent the last two months dealing with snow, ice, rain-- you name it-- to get the entire pole building erected: setting poles, placing trusses and purlins, and constructing rafters, and eventually siding the thing-- the bulk of the entire project without benefit of walls or roof overhead. I worked on ladders, lifts, and hung from the building itself at times.
Now these pansy choir boys won't even come on site because there is some ice on the shop floor and some standing water in small pools (less than an inch deep). I've done my best to make sure it's all good to go, spreading gravel around, breaking up the ice in the bays where they will work and I pumped out 99% of the standing water (which at this point is only standing over compacted gravel in a few spots). Heck there isn't even any mud!
The whole reason I went with this company was because of the timeline they could promise. I had lower quotes that were a few weeks further out. I suppose it wouldn't bother me so much but they sent a guy yesterday to look at the job site. The guy came unannounced and unscheduled, right through my closed gate and starts poking around in my shop, without even bothering to stop at the house to let me know he was here. He's damn lucky he wasn't shot. This is Idaho, after all. But to top it off, I tried talking to the guy about the job and he was super rude to me.
If I thought I could just cancel the whole job without losing my deposit, I would... like yesterday.
Some will die in hot pursuit
And fiery auto crashes
Some will die in hot pursuit
While sifting through my ashes
Some will fall in love with life
And drink it from a fountain
That is pouring like an avalanche
Coming down the mountain