In order to participate in the GunBroker Member forums, you must be logged in with your GunBroker.com account. Click the sign-in button at the top right of the forums page to get connected.
READ THIS !! ATF is closing all gun stores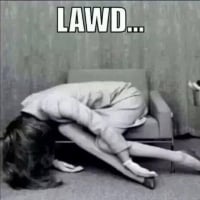 Locust Fork
Member
Posts: 30,867
✭✭✭✭
It is no secret the ATF has always been against the small gun shops of Alabama. I do not know how it is in any other area, but in Birmingham if you are in the gun business you have a large fear of the ATF. This is because of the way the agency handles the people who are in the gun business. We are treated like the mob at times. Hidden cameras, sudden inspections, sting operations that make movies look like real life. That is history, but the latest tactics are a threat to everyone. You do not have any right to own a gun if you cannot buy one. A new policy (Three Strikes) by the ATF will eliminate the possibility of buying a gun if allowed to go on. Each year the ATF is allowed to audit a gun shop. I know for a fact if the agents do not find errors they are sent back and told to continue until they find something. Any error counts. (Yes, this HAS happened)

First Strike.....The ATF conducts the standard audit and (of course) a mistake is found. Then, a Letter Of Warning is given to the store.

Second Strike...The second year the same type of inspection is conducted and errors are found, leading to a Meeting with ATF officials.

Third Strike.....The standard audit and errors this time mean the federal firearms license is Revoked. Without an FFL the store cannot sell guns.

The errors mentioned previously are not what you would think could be so critical. A few examples **A multiple purchase form is required if more than 1 handgun is purchased within 5 business days. Some buyers try to avoid these by having different salespeople help them with individual sales. Confederate Memorial day does not count as a business day, along with all other holidays.** **The 4473 (yellow sheet) must be filled out by the customer and some of the handwriting is very illegible.** **If a gun is put in layaway and not picked up within 30 days the paperwork is null and must be redone.** **If a gun (not owned by the store) is left for repair, it must be logged in and out similar to all other guns.** **Some forms require that you include the country a gun was imported from even though it does not say so anywhere on the form.** There are memos sent out from time to time with very important changes in the way things are done. If you miss the memo, you could pay dearly. Sometimes an ATF inspector has a different opinion about how some parts of the yellow sheet are to be completed. Correct for one may be a mistake for the next. (Try arguing with either and see where it gets you) Laws do not have to change to take guns away. The ability to sell guns is going away and that means the ability to get a gun will be gone soon.
The real problem is that the majority of people that sell guns are very responsible. They should not be forced to defend simple human mistakes as if they were on the street selling guns illegally. If the ATF had the resources and did this to every store that sells firearms all gun stores would be out of business by the year 2009. Rather than being a helpful tool that a seller could use, the ATF would rather the stores that sell guns quietly close.
What can be done about this? Some local stores are well into the last of the process and very close to closing. Something has to be done. If you got a speeding ticket one each year in three years, and lost your drivers license.. would you be upset? There really is nothing to compare it to. If you have plans to buy a gun, better to do it soon unless we can stop this from happening.
What's next, freedom of speech, freedom of religion? If the second amendment can be taken away (through the back door) why not the first? Also, this is NOT being done by a vote of congress but by a simple policy change.